Household Ceramics
Years of experience and tracking trends allow us to create a spectacular and practical ceramics. Birkohousehold ceramics include a broad range of dishes of various features, colours and decorations. You can choose the perfect set for your kitchen and home.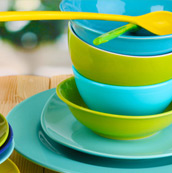 Birkoceramics include:
containers for flour, rice, sugar
containers for vegetables
coffeesets
mugs
plates
Birko– ceramics created with passion for your use!